Keep your loved ones close to you.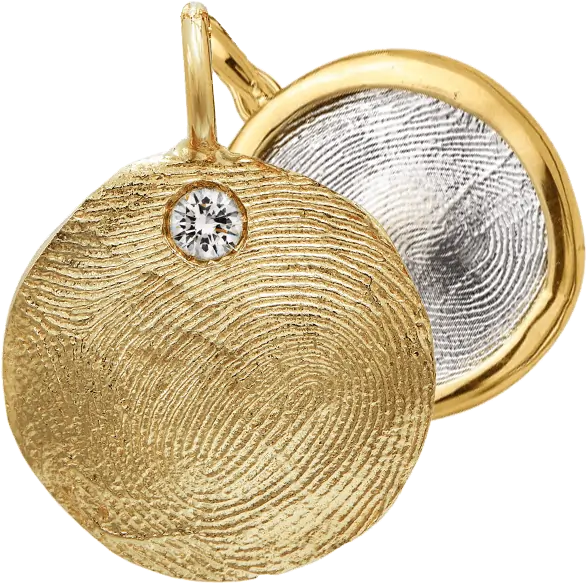 Loveprint is created when you or your loved one's fingerprint impression is taken in soft wax and then cast into sterling silver or gold. Loveprint can be a pendant, bracelet, key ring, ring, earring or cufflinks.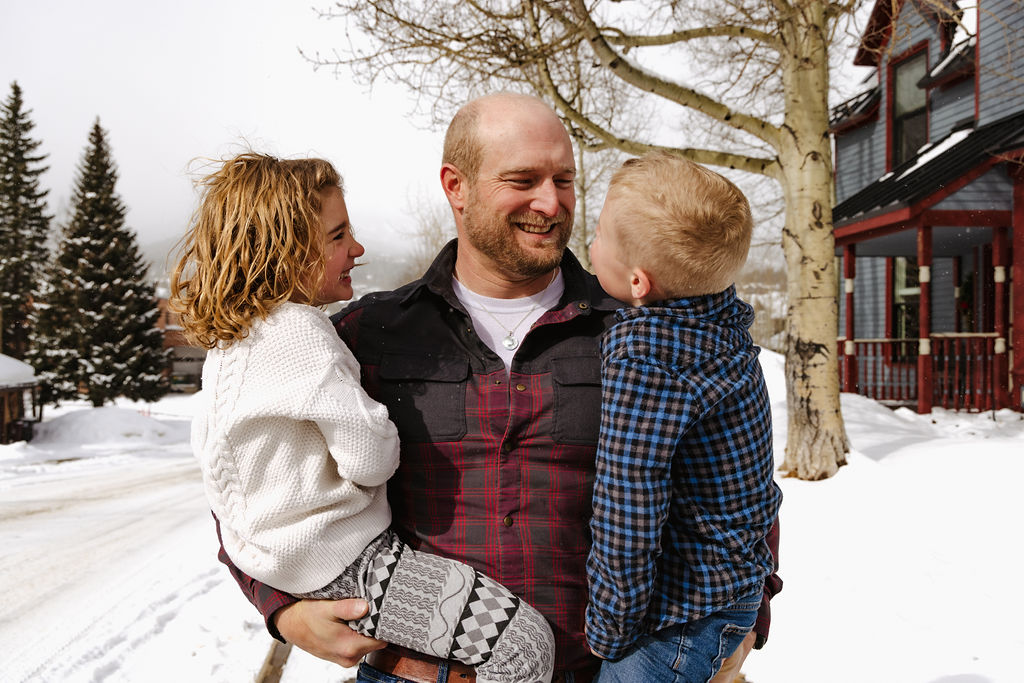 Loveprint Jewelry becomes a cherished keepsake for fathers. It captures a specific moment in time and serves as a lasting memento of their child's childhood. As their children grow, fathers can look back at the fingerprint and reflect on the journey of fatherhood.
Loveprint Jewelry is
CommittedLoyalResponsive
At Loveprint Jewelry, we are committed to quality and service. We personally finish and trim your waxes and oversee their production. We guarantee your 100% satisfaction and will speak with you personally to discuss any special requests.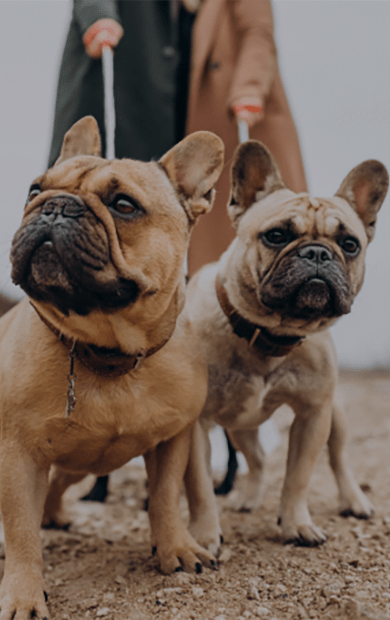 Are you searching for a way to keep your cherished pet's memory alive forever? Look no further than Loveprint Jewelry's paw print collection. Each necklace, keychain, and bracelet is imprinted with your pet's unique paw print, serving as a beautiful reminder of the bond you shared. As you carry their paw print with you, you can feel their presence and the love that you shared. Let LovePrint Jewelry create a meaningful tribute to your furry companion, keeping them close to your heart even after they have crossed the rainbow bridge.
If your pet has passed and you have their paw print in plaster, or other material, please contact us, we can create a forever piece from this.
Loveprint Jewelry Collection

Designed by Nature
Fingerprints and paw prints are one of a kind and can be preserved forever. The Loveprint Jewelry Collection showcases timeless custom pieces of jewelry handcrafted in the United States. Each piece is carefully handcrafted and stands on its own as a timeless family heirloom.
A fingerprint stands alone as strong artistic design with its organic form as the essence of its attraction- and with the Loveprint Jewelry Collection it can now be cast in precious metal to create a timeless piece of jewelry coveted by family members and friends.
Loveprint Jewelry pieces are created from fingerprint or paw print impressions taken in wax and then cast in sterling silver or gold. Each impression captures a moment in time creating personal "fossils", truly your own unique treasure.
Loveprint Jewelry is a contemporary and modern expression that showcases a person's uniqueness. Like DNA, fingerprints display unique character while differentiating us from one another. Your Loveprint Jewelry piece can be a pendant, bracelet, ring, earring, keyring, or cufflinks.
The Loveprint Jewelry Collection has been handcrafted in the USA since 2004.
Hear what our customers
Love
Thank you so much, this is going to be a very special Christmas…I'm sure tears of joy will be flowing!
Dan T., Annandale, VA
want to thank you for all of your patience and all of my questions! The result is pure beauty!
Robin K., Mooresville, NC
I got the package yesterday, thank you SO much! It looks fantastic!!
Angela B., Kiel, WI
Thanks for the wonderful craftsmanship and the fabulous customer service. I would highly recommend you to any of my friends or family.
Noah H., NYC, NY
I LOVE LOVE LOVE the necklace. Thank you so much!!! It came out perfectly!
Michelle F., Miami Beach, FL
My wife absolutely loved the necklace and she wears it every day! Given her reaction, I am sure it will not be the last time I order from you!
Jonathan D., Fort Wright, KY
I just want to tell you that my wife loves the necklace! She has been wearing it every day, thanks again for making such a unique and heartfelt product.
Farwell E., Medford, NJ
My mom went crazy over the necklace, she actually cried!
Andrea H., Saddle River, NJ
The cuff links came out perfectly! Thank you so much, my husband LOVES them!
Jaclyn W., Boston, MA
I want to thank you again for the cuff links, my father actually cried!
Jamie M., Wayzata, MN
I received the cuff links and key ring and they are absolutely gorgeous! I love them!
Victoria S., Queensland, Australia
I presented my wife with the Loveprint pendant of our son and she loved it! What a beautiful piece of jewelry! Thank you for your patience and working with me through this, it's beautiful!
Ben S., London, England
I received the pendants and they are spectacular! This is such a clever and unique way to capture a piece of our little ones!
Caroline S., Cookeville, TN
The pendant is gorgeous and I cannot wait for my wife to open on Christmas Day, I will definitely be doing more business with you in the future.
Victor M., Los Gatos, CA
I just received the pendant yesterday and just want to say how pretty it is! I will treasure your work and my granddaughter's print forever!
Mary Ann A., Ann Arbor, MI
Thank you so much for the beautiful pendant, you are a master at your craft and everyone I know will soon know of your talent!
Marisa H., Charlotte, NC
I just got home from a trip and opened my box, if you were here right now I would kiss you. I LOVE THE PENDANT! It is so perfect and exactly what I wanted, thank you so much!
Shelsea T, Los Angeles, CA
I received my pendant today! I have to tell you that it made me cry. It's perfection and I cannot thank you enough!
Gina G., Oyster Bay, NY
My wife really loved the pendant, both in concept and execution. Thank you for helping make our 30th wedding anniversary so special.
Jeffrey G., Montreal, CA
I love the pendant! It has not left my neck since I received it, you did a great job!
Derek M., Atlanta, GA
My wife absolutely loved the pendants! They turned out awesome! Thank you so much for getting me over the finish line and making sure they arrive on time!
Chad W., Chicago, IL
My husband started a gold charm bracelet for me with each of our grandchildren's fingerprints and their names engraved on the back, we are now up to 15 grandchildren! Lucky me!
Robin C., Dallas, TX
I received the cuff links and key ring and they are absolutely gorgeous! I love them!
Victoria S., Queensland, Australia
Hear what our customers
Love
Camille Cesari is a very talented artist. I am forever grateful for this memorable, one-of-a kind, jewelry piece - "paw cuff bracelet". Outstanding work! Highly recommend! Thank you again, Camille!
I got a necklace with prints from my children. They are beautiful. Camille was very communicative throughout the process and ensured the prints would come out well. Highly recommend!
There's no words for the impeccable experience I had with Camille.. Such an amazing woman, compassion and delivered the most beautiful piece of jewelry I've EVER!!! Thank you Camille 🥰 …
Camille made the process easy, giving us clear directions on how to get the paw print.The quality of the finished piece is superb. My mom LOVES her little dog and now she loves the personalized paw print key chain too! Such a unique gift. 💜
Camille makes this process super easy! She came to our house to help use her imprint product and take an imprint of our daughter's fingerprint for a charm. It came out great and she was so patient and professional with our daughter. I would highly recommend Camille for this very unique and thoughtful gift idea!
Loveprints are a wonderful gift! Loveprints can commemorate e ery significant milestone in our lives..and can salute what we love. Camille is a wonderful jewelry designer and Loveprints are my all time favorite pieces!
I have only great things to say about Love Print!! My mom recently adopted two kittens, so my sister and I decided to get her an imprint of both kittens in a keychain form- she absolutely loved it! Love Print is such a personal gift idea that is perfect for people with pets, newborns, children and more! 100% recommend!
This is my second time purchasing from Love Print and when I tell you this is the best gift you could give anyone. Camille and precious, the instructions are very easy to follow, the quality is immaculate and packaging is beautiful. Thank you for creating a forever memory for me.
Our jewelry company is proud to use only recycled gold and silver in all of our pieces. This means that the precious metals we use have been previously refined and processed, rather than being newly mined from the earth. By using recycled materials, we are able to reduce our environmental impact and minimize the need for additional mining. We believe that sustainable and ethical practices are essential for the future of our planet, and we are committed to doing our part in creating a more sustainable future through our use of recycled materials.